The Finger Lakes region of New York is the perfect place to bring the whole family because there's something for everyone! As one of the best vacation destinations in the United States, the area is full of adventurous outdoor activities, delicious food, beautiful scenery, and quality family memories. The tricky part is squeezing all the activities into the perfect 7-day itinerary to the Finger Lakes. Read on to find out how to plan your dream lake-cation.
If you're looking for a quick guide that lists out the best attractions, restaurants, entertainment, and state parks, make sure to access our complimentary Vacation Guide.


The Best 7- Day Itinerary to the Finger Lakes
Day 1 in Finger Lakes: Travel the Cayuga Lake Wine Trail
After a road trip from busy urban areas like New York City, unpack your bags in your luxury Finger Lakes Premier Properties vacation rental, and head out for a day of shopping and exploring the attractions that make the Finger Lakes great. Travel the very first wine trail in America: the Cayuga Lake Wine Trail. Along the way, you'll find fantastic wineries, attractions, and shopping.
You can't travel a wine trail without visiting the tasting rooms for delicious wine tasting and vineyard tours. There are 14 wineries to pick from including Americana Vineyards and Knapp Winery, just to name a few. You won't run out of wines to taste on the longest-running wine trail in the country.
Dine at The Bistro at Thirsty Owl Wine Co.
Stop by The Bistro at Thirsty Owl Wine Company for the oldest vinifera vines in the Finger Lakes. Enjoy fresh, local ingredients and wine-friendly cuisine. Make sure to check out their extended dinner menu if you dine before 7 p.m.
Some other dining options include Ithaca Bakery, Maxie's Supper Club and Oyster Bar, and O'Malley's Cabin on the Lake.
Day 2: Discover Attractions Along the Cayuga Lake Wine Trail
Test your luck at the Del Lago Resort and Casino, or explore beautiful glass creations at the Corning Museum of Glass. You can even create your own glass masterpiece to take home!
Choose from a variety of entertainment options on the trail, including the Auburn Public Theater, the Hangar Theatre, or the Kitchen Theatre Company. Or, check out the Greater Ithaca Art Trail and Johnson Museum of Art.
Day 3: Explore Watkins Glen
Spend day three exploring Watkins Glen in Finger Lakes. The village has a diverse variety of activities to choose from. Here are a few of the best things to do.
Watkins Glen State Park Gorge
You have to check out the stunning waterfalls along the Watkins Glen State Park Gorge. Go for a scenic hike on the George Trail, then enjoy a picnic for a nature-filled day in Watkins Glen.
Day 4: Watkins Glen International
For the NASCAR fan or the thrill-seeker, take a trip to Watkins Glen International. Between April and November, you can get on the racetrack and drive the glen!
Where to Eat in Watkins Glen, NY
Dig into a flavorful meal at Nickel's Pit BBQ. Their farm-to-table foods include locally sourced meat, bread, and other ingredients, so you're guaranteed a quality meal. Make sure to take home some of their iconic barbeque sauces. You can purchase them by the bottle in the sauce store and take a little bit of Nickel's with you.
If you have a sweet tooth, make a run to the Great Escape Ice Cream Parlor. Choose from an assortment of soft custard, hard ice cream, gelato, non-dairy sorbet, and vegan options.
Day 5: Have Fun With an Excursion in Seneca Lake
No matter which of the 11 lakes you choose to live by for the next few days, there is always an abundance of fun lake activities to partake in.
Sail with True Love Schooner Excursions in Watkins Glen for a breezy view of Seneca Lake. Clear your mind when you head out on the water for yoga and wellness retreats for women. Then, go fly fishing, kayaking, or boating with Summit to Stream Adventures on Seneca Lake for a fun-filled afternoon.
Day 6: Explore Keuka Lake State Park
Known as the "Crooked Lake," Keuka Lake State Park is a great spot for a full day of outdoor adventures. Launch a boat off one of their boat docks for an afternoon of fishing, cruising, and fun in the sun. Or, get up close to Upstate New York's fascinating wildlife, and explore the park's hiking trails.
Day 7: Discover the Gem that is Taughannock Falls
Taughannock Falls State Park is home to a towering waterfall, known to be one of the most outstanding natural wonders of the Northeast. The park touches Cayuga Lake, and offers gorge and rim trails that lead to breathtaking views above the waterfall. Words can't describe the sights you'll see on this journey!
Relax in a Luxury Finger Lakes Premier Properties Vacation Rental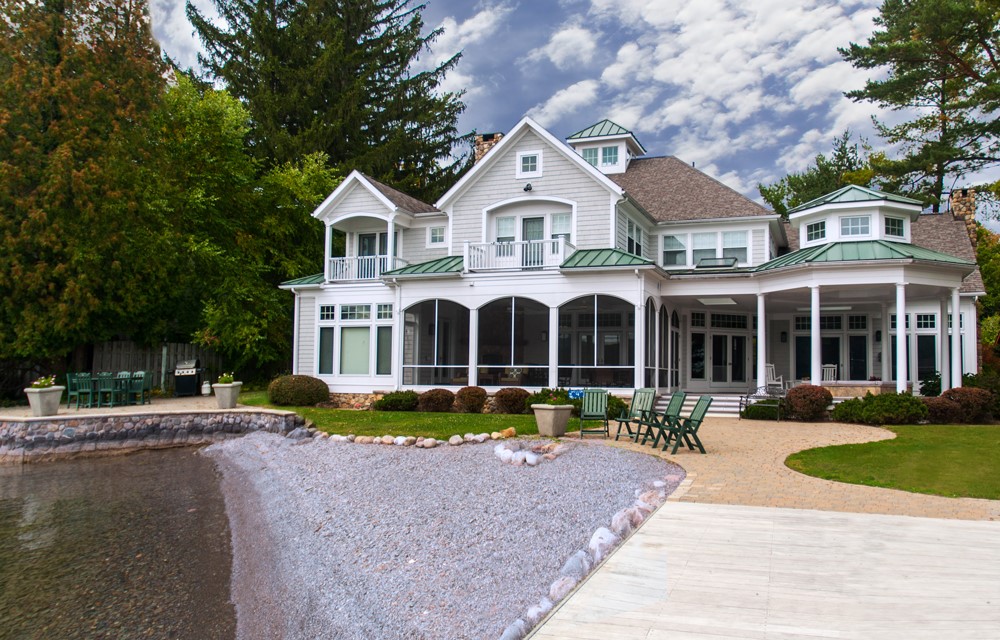 Return from your Finger Lakes excursions to a spacious vacation rental. Stay in one of our properties spread throughout seven of the 11 Finger Lakes. You're sure to find a vacation home near the best upstate New York attractions.
Book your getaway at our Peaceful Sanctuary property on Lake Canandaigua. This charming abode can serve as a home away from home for up to 12 people. Gather your friends for a game night in the game room, or take the kids out to the dock for a day of sunshine and lake adventures. The fun awaits here on the Finger Lakes. Check our availability and book your getaway today!