Have a holiday weekend coming up but don't know how to spend it? We highly recommend spending your long weekend in the Finger Lakes region of New York! Typically, most people like to spend their long weekends treating themselves to a much-needed and relaxing break. And, although when most people think of New York State, they think of the hustle and bustle of New York City, Upstate New York is quite the opposite! The long, slender lakes are known to be a place to slow down, enjoy fresh air, the great outdoors, and spend time with your friends and family! 
To help get you ready for your long weekend getaway by the lake, read on to learn about some of the must-experience attractions. And, for a more extensive list, make sure to request access to our free Vacation Guide. It includes a list of all the best restaurants, outdoor recreation, wineries, museums, and shopping for the best vacation.


4 Things to Do During Your Long Weekend in the Finger Lakes 
1. Sip Your Way Around the Finger Lakes Wine Trails 
Exploring Finger Lakes Wine Country is a must during your vacation as the Finger Lakes vineyards and wineries are some of the main draws to the area. Choose from several unique wine trails (or travel all of them!)
We recommend checking out a wine tasting room (or many) along the Cayuga Lake Wine Trail, Seneca Lake Wine Trail, Keuka Lake Wine Trail, or Canandaigua Lake Wine Trail.
2. Visit a Museum 
If you have time to scope out the historical spots of the Finger Lakes, do it! The museums and historic sites don't disappoint. Did you know the FLX region is home to the birthplace of the women's rights movement? You can tour the location of the Seneca Falls Convention or visit the very spot where Susan B. Anthony illegally voted in 1872!
Some other fascinating Finger Lakes museums you might enjoy include:
Finger Lakes Boating Museum
3. Do Go Chasing Waterfalls 
What's an outdoorsy vacation destination or lake area without gorgeous state parks, beautiful waterfalls, gorge trails, and hiking trails? Your inner outdoorsman will be in paradise exploring some of the 50+ unique waterfalls in the area. And, of those, 19 waterfalls are in Watkins Glen State Park, making it easy to squeeze a bunch of them into one trip! 
4. Splash Around the Lakes with Finger Lakes Premier Properties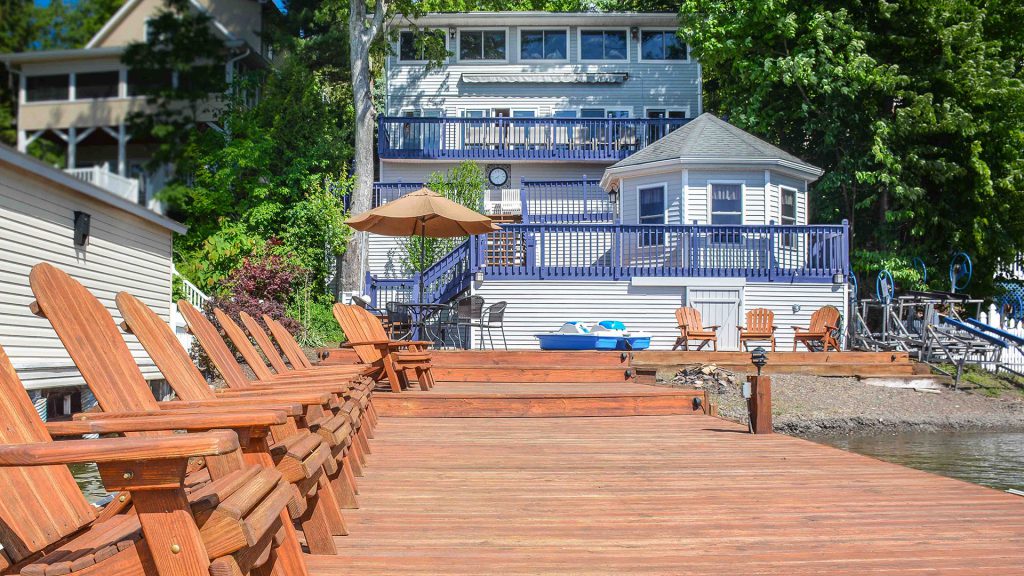 It's so easy to enjoy your lake time when you stay close to the water. Finger Lakes Premier Properties offers hundreds of beautiful vacation rentals on several of the Finger Lakes. You can choose from family-sized rental homes or smaller rentals depending on if you'd like to go on a family reunion trip, girls' getaway, or couple's vacation.
Most of our vacation homes are lakefront with private docks, picturesque lake views, and complimentary watercraft like kayaks or canoes. In addition to the incredible lake amenities, many of our vacation homes come with top-notch features like covered decks, patios, grills, hot tubs, entertainment rooms, and full kitchens!
Make it one of the best Finger Lakes weekend getaways, and book your favorite rental today!