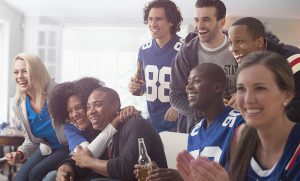 Best Seats For The Big Game In The Finger Lakes!
Choose your seat at a vacation rental that comes fully loaded with entertainment, games, and comfort for the whole trip. Whether you want a vacation during the playoffs or decide to enjoy the Winter Olympics from the Finger Lakes we have just the right vacation rental home for you!
View the lakefront vacation homes below that have spectacular game rooms and viewing areas for the Big Game over February 4th. Or click here to browse all of our vacation rental homes along seven of the Finger Lakes.
These game rooms are limited. Book now before its too late!
Need help finding the perfect home to host your group?
Call today and speak to our local travel planners to find the perfect vacation rental at the best rate! (866) 244-2084 Or click here!