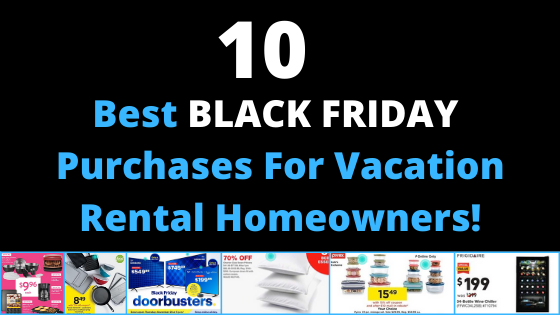 Are you wondering how you can keep your guests coming back year after year? Little touches make a big difference. Revisit your post season inspection that you had this past fall with our Owner Services Department and check some items off your list this Black Friday! Black Friday must haves for your rental below!
What most people don't know is that vacation rentals go through more wear and tear than a standard family home. Updating these small items in your home each year will keep your rental fresh, comfortable, and convenient for your guests.
1. Bedding
Bedding, including mattress toppers, pillows, comforters, and quilts, are some of the most frequently replaced items for vacation rentals. Refreshing the linens is crucial for the aesthetics of the bedrooms. Guests value an up kept bedspread and will notice the condition in both the listing photos and upon arrival. Make sure you're providing a great first impression!

65% OFF All Bedding
70% OFF Memory Foam Pillows and Toppers
70% OFF Charter Club Down Pillows
Lauren Ralph Lauren Pillows only $6.99, originally $20.00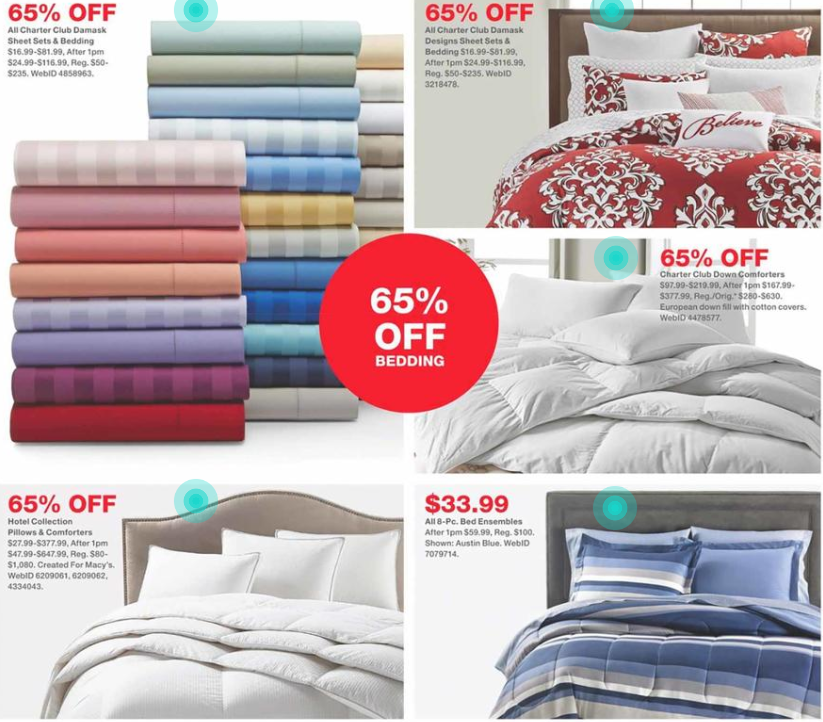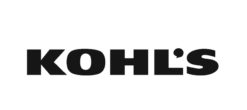 Madison Park Essentials quilt sets in all sizes $29.99, originally $119.99.
The Big One reversible down-alternative comforter in all sizes only $19.99, originally $79.99-$119.99.
Serta Mattress Makeover 1.5 in. Memory Foam Topper only $69.99, originally $159.99.
Hotel Suite white goose feather down comforters. All sizes on sale $59.99, originally $129.99 – $179.99.
The Big One standard/queen bed pillow only $2.99, originally $9.99.

Serta Sertapedic bed pillow standard size only $5.
Lucid Memory Foam Bedding Basics Bundle for sizes Full, Queen, or King only $49.
Mainstays 8-pc. Comforter & Quilt Set only $34.
2. Cookware
Your rental should have a good collection of pots and pans for day-to-day cooking. Remember, keep in mind your property's maximum occupancy when stocking your kitchen. If your home can accommodate 10 people or more, you'll want to be sure you have a set of pots and pans sized to cook for such a large party. If your property is sized for 5 or less, you may want to forego the larger pots and pans and just have a standard size set. One thing many homeowners don't think about is providing serving bowls or platters. Most families eat together on vacation and will need platters to put their perfectly grilled chicken on and large serving bowls for that delicious salad. Black Friday must haves for your rental below!

T-Fal 20-pc. Kitchen Solution Set only $49.
The Pioneer Woman 24-pc. Cookware Set only $69.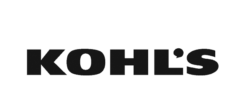 Cuisinart 12-pc. matte black ceramic cookware set or 11-pc. chef's classic stainless steel cookware set only $119.99 ea., originally $249.99 ea.
Farberware Cookstart nonstick 15-pc. cookware set only $30.99, originally $119.99.
Food Network cookware, bakeware, and food prep essentials only $8.49 ea., originally $29.99.
3. Dishware
A common mistake in vacation rentals is not providing enough dishes to serve all the guests your property can sleep. Ideally, you should have twice the number of plates, bowls, and water glasses to accommodate your rental's maximum capacity (e.g. If your property sleeps 5, you should have at least 10 plates). It makes it much easier for guests if they can serve a complete meal even if a few dishes are already loaded in the dishwasher.
We recommend investing in matching dishware, silverware, and glassware from a common household goods store such as Target, Walmart, or Kohl's. You'll be able to easily replace broken items with matching ones, and your dinnerware will be attractive but inexpensive.
Finally, remember the needs of your guests traveling with children if you intend to attract families. Parents will be grateful if you provide, sippy cups and children's dinnerware for their little ones.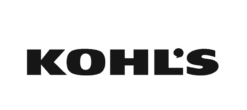 Food Network 16-pc. dinnerware set service for 4 only $42.49, originally $119.99.
Corelle 12 pc. dinnerware set service for 4 only $49.99, originally $84.99.
4. Coffee Makers
A coffee maker is an extremely common amenity in most hotel rooms, and your guests will expect you to have one in your rental. In addition, Some homeowners also invest in a K-cup machine such as a Keurig, which requires less maintenance and is easier for renters to use.

Mr. Coffee 12-cup Coffee Maker only $9.96.
Keurig K-Compact Brewer Black only $40, originally $59.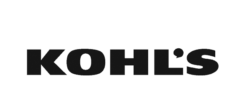 Hamilton Beach 12-cup coffee maker only $6.69.
Bella Single-serve Dual Brew coffee maker only $15.19.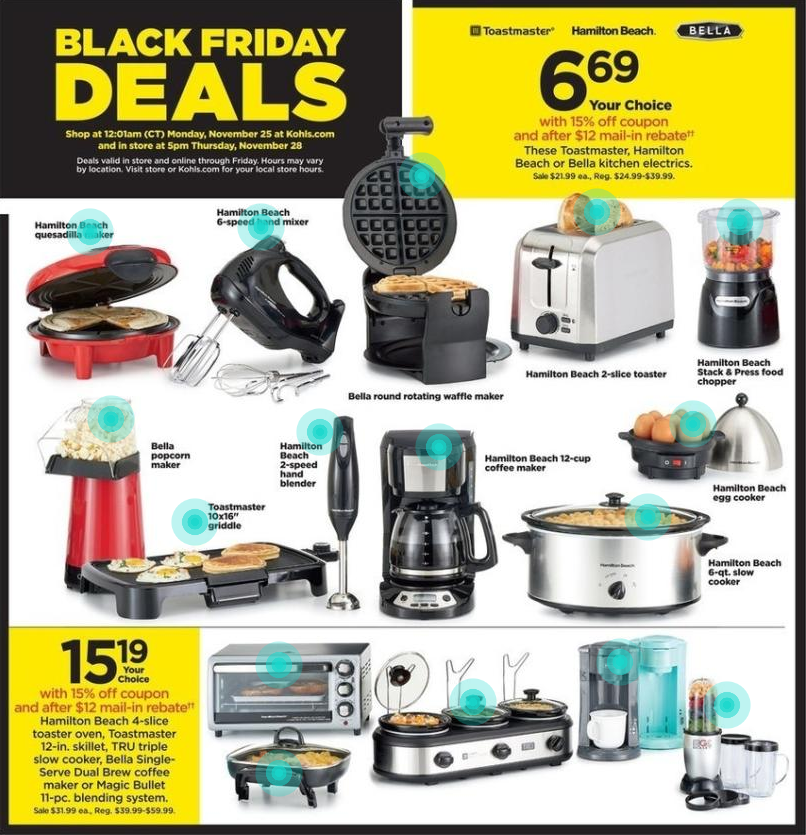 5. Storage Containers
When you host families, there are bound to be leftovers. And just like any home, you may notice there are a plethora of unmatched storage containers in the pantry. Simplify the cooking experience for your guests with new storage containers.

Anchor Hocking 30-pc. Glass Set only $20.
Mainstays 60-pc. Meal Prep Storage Set only $7.
Rubbermaid Easy Find Lids Storage Set 38-pc. only $7.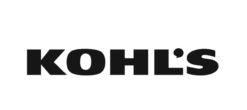 Pyrex 22-pc. storage set only $15.49, originally $59.99.
Rubbermaid Flex and Seal 28-pc. storage set only $12.74, originally $39.99.
Here are more Black Friday must haves for your rental below!
Want to take it a step further than just updating the essentials? Purchase one of these items below to enhance your vacation rental listing and your guests stay! Attract new guests with new features in 2020!
6. Appliances
Most rentals already installed the essential appliances, so we'll assume you have these in place. Be sure they're all easy to use and that they still work properly – we've seen plenty of rental experiences ruined because an outdated oven runs hot and ruins someone's family meal.
Black Friday must haves for your rental below!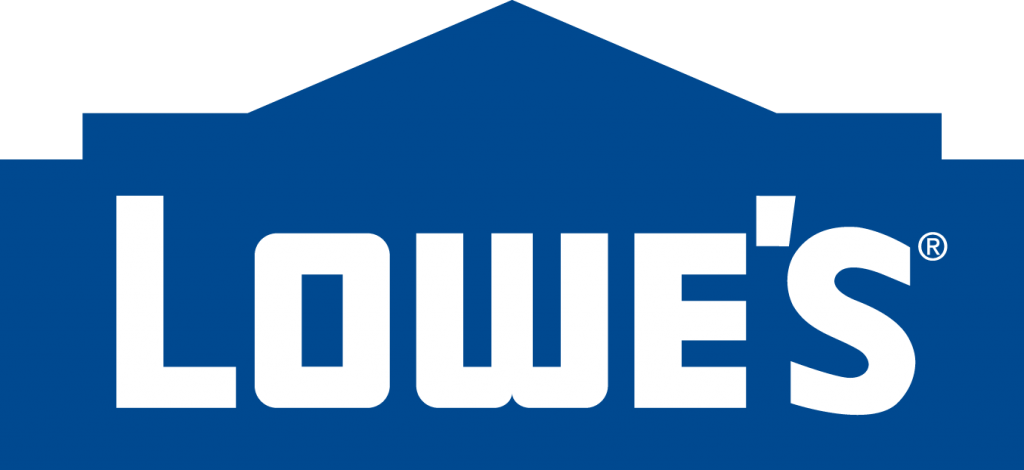 Frigidaire 34-Bottle Wine Chiller only $199, originally $399.
LG 48-Decibel Dishwasher only $399, originally $699.
Frigidaire Easy Care Stainless Steel 25.5-cu ft side by side refrigerator only $799, originally $1,299.
Maytag 3.8-cu ft washer and 7-cu ft Electric Dryer, only $398 ea., originally $699 ea.
7. Smart TV's
While many people vacation in the Finger Lakes to get a break from reality and enjoy the outdoor scenery, they still appreciate the convenience technology offers. This is especially true of the millennial generation who are spending more of their disposable income on vacations.
Guests appreciate smart TVs with cable or a movie streaming service to relax at night, such as Roku. Besides entertainment, a TV contributes to the overall atmosphere and helps your guests feel more at home. If you already have one TV in the living room, you may consider placing additional TVs in each bedroom.

Phillips 65″ Class 4K Android Smart TV only $278
OMN 50″ Class 4K Roku Smart TV only $148
OMN 40″ Class 2 K Roku smart TV only $98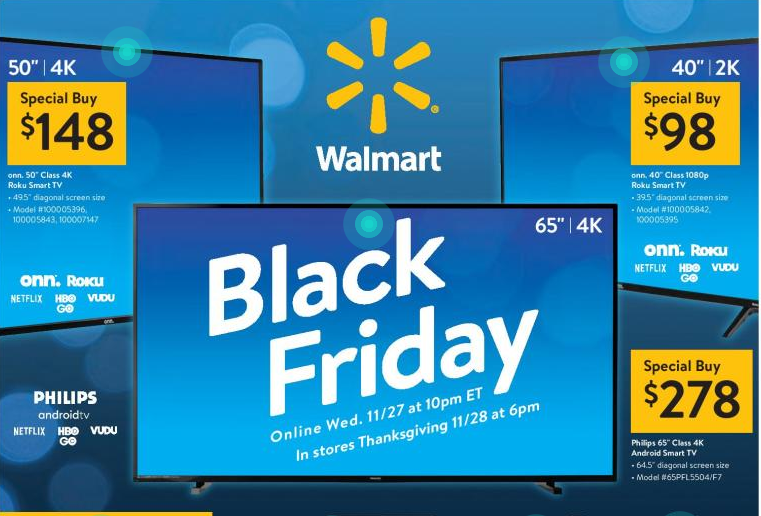 55″ Samsung Smart 4K UHD HDR TV only $329.99, originally $429.99.
TCL Roku TV 65″ display with 4K UHD HDR TV only $399.99, originally $749.99.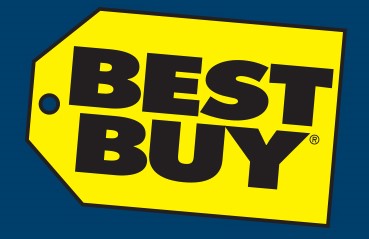 70″ Samsung Flat Screen TV only $549.99, originally $899.99.
55″ LG LED 4K UHD with HDR Smart TV only $299.99, originally $399.99.
58″ Insignia Fire TV Edition, free amazon Echo Dot with this purchase, only $199.99, originally $479.99.
8. Game Room Items
Is your rental lacking a focal point to draw visitors to stay at your rental? Are you wishing for more year-round bookings? Creating a game room or adding entertainment to a common area or empty garage could catch the eyes of a new demographic of guests. Purchase one of these inexpensive games and draw in those family reunion stays and sports junkies. Your rental could be an entertainers paradise. Black Friday must haves for your rental below!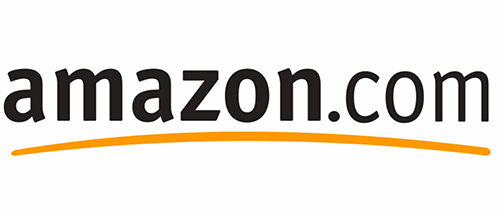 Foosball/Soccer Game Table only $282.14.
3-in-1 7 foot Game Table only $701.23, originally $949.99.

ESPN Table Tennis only $78.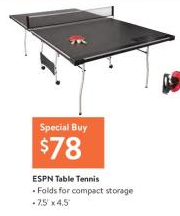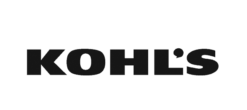 American Vintage Corn Hole Game only $39.99, originally $99.99.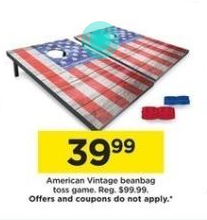 9. Outdoor
If you are like the people vacationing in the Finger Lakes, you probably chose your vacation spot for the outdoor spaces to savor the scenery. If you want to increase bookings, create an enjoyable outdoor atmosphere for your guests.
One way you can do this is to provide outside furniture. However, throwing a few wooden chairs out in a yard that receives direct sunlight probably isn't going to do the trick. Instead, you may want to invest in plush furniture that is both comfortable and decorative, but durable enough to withstand the elements. Perhaps some comfy cushions or a recliner would be appropriate so that guests can unwind and relax. It will have them craving your outdoor patio all year round!

Bond Rockwell Gas Fire Table only $164.99
Moses 5-pc. Outdoor Sofa Set only $529.99.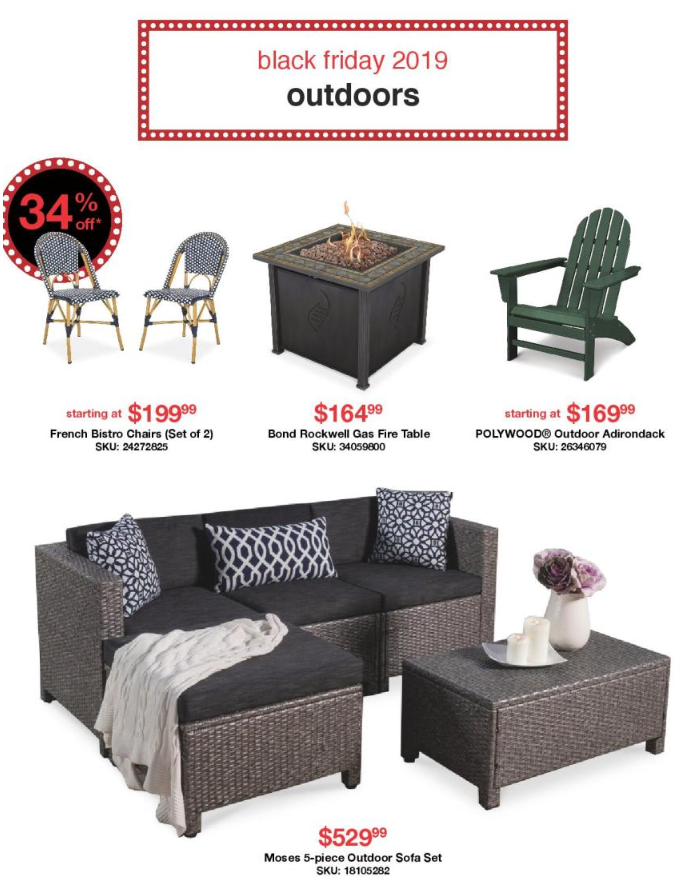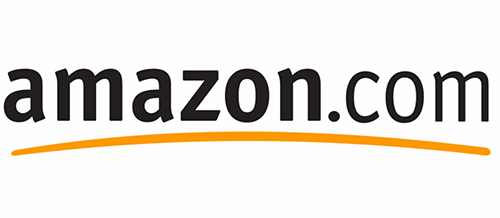 Legacy Heating Fire Pit only $170.13, originally $215.64.
IDS Home Patio Furniture Conversation Set only $207.00, originally $230.00.
Monterey 6-Burner Grill Cover only $21.19, originally $39.99.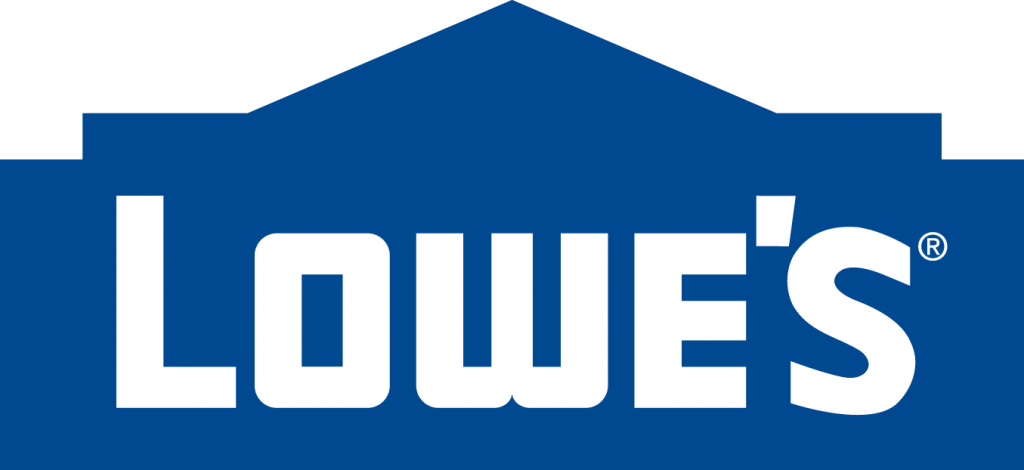 Char-Broil Performance 5-Burner Gas Grill only $189, originally $219.
Garden Treasures Gas Patio Heater only $99, originally $149.
Garden Treasures Deep-Bowl Fire Pit only $49, originally $99.
10. Kayaks + Paddle Boards
When it comes to amenities, do not skimp. Amenities are all those extra things that put the cherry on top. Even the smallest things can make or break a guest's experience which can affect reviews and repeat visits.
FLPP includes the traditional amenities but you may wish to throw in additional amenities such as a universal charger and adapter to eliminate the fears of travelers who forgot their own.
However, remember that guests are vacationing in the Finger Lakes. If you want to increase bookings, consider adding lake-specific amenities such as paddleboats or kayaks as part of the vacation rental. Another amenity guests look for is a hot tub, especially our year-round renters. In addition to the extra draw, you will be able to increase rates as well. Black Friday must haves for your rental below!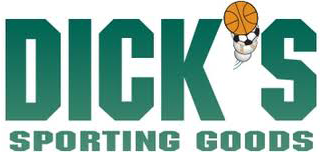 Up to 40% OFF Kayaks and Paddle Boards.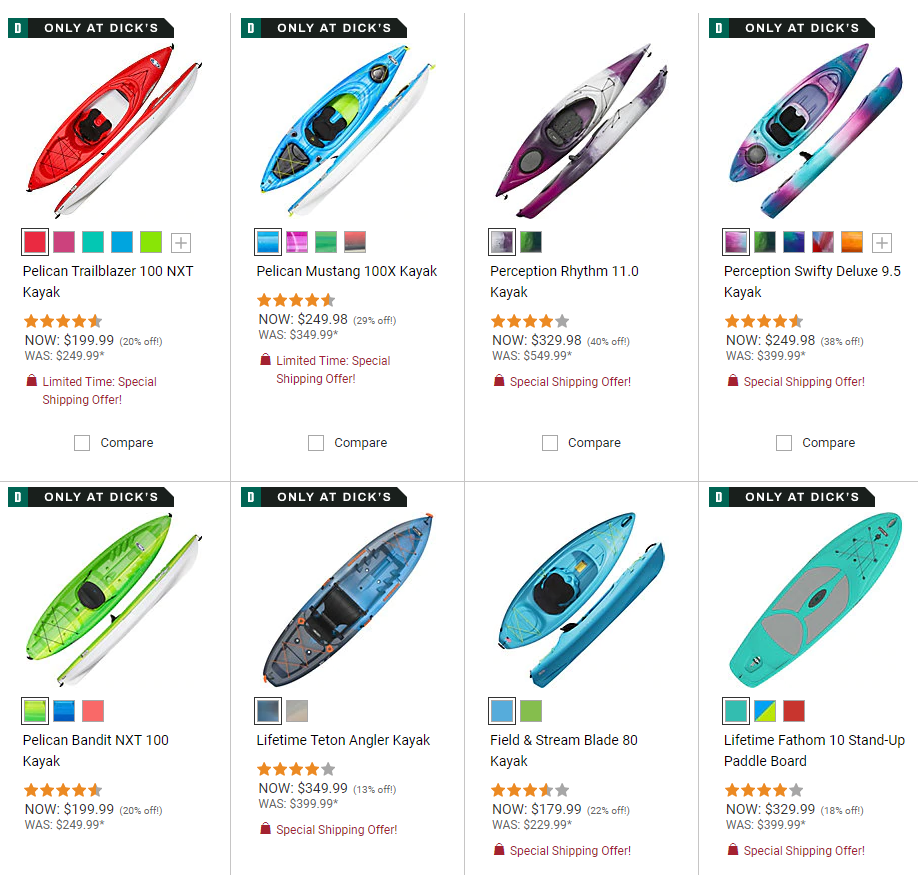 Click below to see the complete list of all the Black Friday and Cyber Monday Deals. If shopping in stores isn't your thing, then purchase your items on Cyber Monday and have them shipped right to us. We will make sure they are put in your rental and ready for your next guests arriving.
Mailing Address:
Finger Lakes Premier Properties
Attn: Owner Services – (Your First and Last Name)
103 Horizon Park Drive, Penn Yan, NY 14527
Click here to learn how one of our owners increased their rate and occupancy by making some updates.