Throughout the year we share some of the best photos taken by our guests. Below are some of the favorite memories our guests created and shared while staying at one of our Finger Lakes vacation rentals in 2017!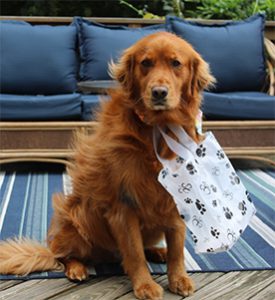 "The property was lovely. It was up to date and well taken care of. The extras were a nice touch including the doggy bag for our Lucy."
– Taken by Sandra B. from Attica, NY, who stayed at My Kind of Paradise on Conesus Lake.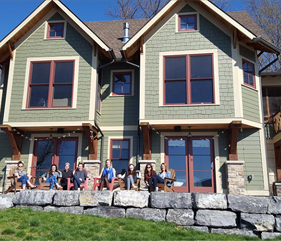 "Thank you Timber Ridge and Finger Lakes Premier Properties! This was the perfect location for my sisters and girlfriends to spend the weekend together! We are all from different areas including Utica, Rochester, Buffalo, Jamestown and Fredonia. The accommodations and comforts were better than we imagined – not to mention the beautiful aesthetics of the home and the view!! We will be back!"
– Taken by Rebekah B from Jamestown, NY, who stayed at Timber Ridge on Keuka Lake.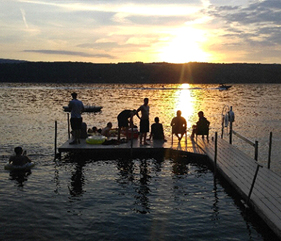 "What a great stay at a beautiful location! The dock area is amazing. Definitely the highlight of our trip."
– Taken by Jeffery W. from Bel Air, LA, who stayed at The Good Life on Canandaigua Lake.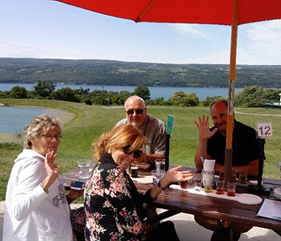 "Best property in our 6 years of renting. Plenty of room for a large group (13) and all kinds of nice amenities. Enjoyed the fire pit on the cliff and the large deck. Ping pong table was utilized often as well as the hammock. Bathroom for every bedroom was very nice."
– Taken by David M. from Robesonia, PA, who stayed at Seneca Lake Effect on Seneca Lake.
"We had an amazing time at Five Gates. The house is beautiful and comfortably fit our family of thirteen. Everything was impeccable and incredibly well appointed with everything you'll ever need on vacation. Our only regret is not staying for a few more days. We loved it!"
– Taken by Alessandra L from Jersey City, NJ, who stayed at Five Gates on Seneca Lake.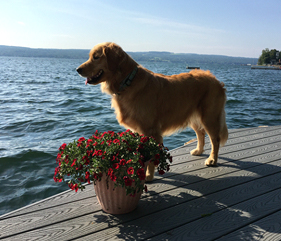 "Had a great vacation. Loved the docks and large deck. The house was very comfortable and well stocked. A little dated but great for our family and dog. Nice yard with 2 large trees to hang out under on a hot day. Surprisingly quiet for being right off the road and near the marina. Very safe area for dogs and children well away from the main road. Great view of the bluff. Nice thunderstorms in the evening. Beautiful lake, clean and warm. We were there in early August. We would definitely love to come back!"
– Taken by Fiona A. from Pepperell, MA, who stayed at Loon Landing on Keuka Lake.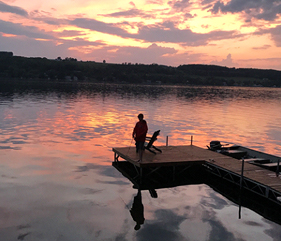 "This house was perfect for our family! It is so beautiful inside. Everything was very clean and well kept. It felt like home. The mattresses were very comfortable, unlike some homes we have stayed at in the past. The kitchen was well stocked and had everything I needed to cook all the meals for the week. There is plenty of outside seating to accommodate all guests. We caught pike, large and smallmouth bass, and a catfish right off the dock. There were 2 kayaks that came with the property. We enjoyed the house so much we are going to book it for the same week next year. This home exceeded our expectations!"
– Taken by Julie G. from Thompsontown, PA, who stayed at Eastern Beauty on Keuka Lake.
Thank you to all of our guests who shared their wonderful photos throughout the year. We always look forward to seeing the smiling faces, sleeping babies, adorable puppies, and unforgettable moments of your vacation in the Finger Lakes!
If you stayed at one of our Finger Lakes vacation rentals in 2017 and have a photo you'd like to enter into our photo contest, click here to join the photo contest by December 31, 2017!