Each Memorial Day we recognize the bravery and sacrifice of the men and women who have served our country in grand, festive ways. This year will be different just like last year as we all sacrifice many of our traditions and find new ways to celebrate and remember the meaning of the holiday.
New York State continues to urge residents and visitors to practice responsible social distancing and where a mask when not seated in public. Keep the essence of Memorial Day alive this year with some of our recommended ways to celebrate from your Finger Lakes vacation home.
Plan Ahead for a Stocked Fridge
Any vacation and celebration is largely circled around delicious dishes, recipes, and sweet treats. There is no change there for this year, except to invite the extended family that couldn't be there last year.
While you're preparing your shopping list, take a list at our Memorial Day Pinterest board for some savory inspiration.
One great advantage of renting a vacation rental is that your accommodations come equipped with a kitchen. All of our rental home kitchens include dinnerware, silverware, bake ware, utensils, and even a grill to accommodate your meal serving needs. However, experiencing local fare when traveling is an expected vacation experience.
Don't worry, even though last year you may not have been able to sit down in your favorite local diner or pub, this year you can! Click the links below for the local resources by lake:
Don't forget the beverages!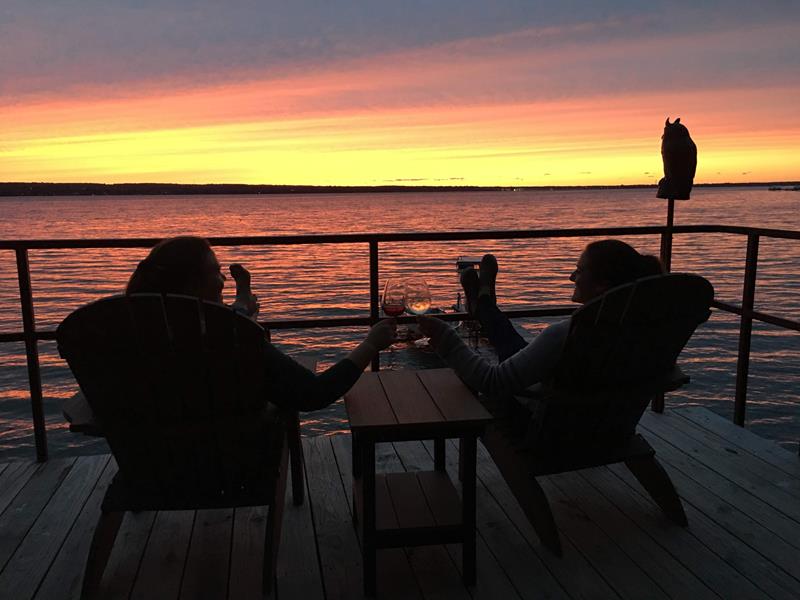 Our local wine trails, breweries and distilleries are offering tastings like normal. Be sure to check their website to see the max number of people allowed in your group and whether or not you need a reservation. Click on the link below for their resources:
Exploring the Finger Lakes
If you choose to leave your lakeside rental this Memorial Day weekend and explore some of the natural wonders of our region, please plan ahead.
No matter where you choose to trek, contacting the park ahead of time is recommended. Some parks have not reduced access or sometimes closed mid-day in order to eliminate overcrowding in popular settings.
For more information on where to go and the precautions parks are taking, click below.
Just Relax Lakeside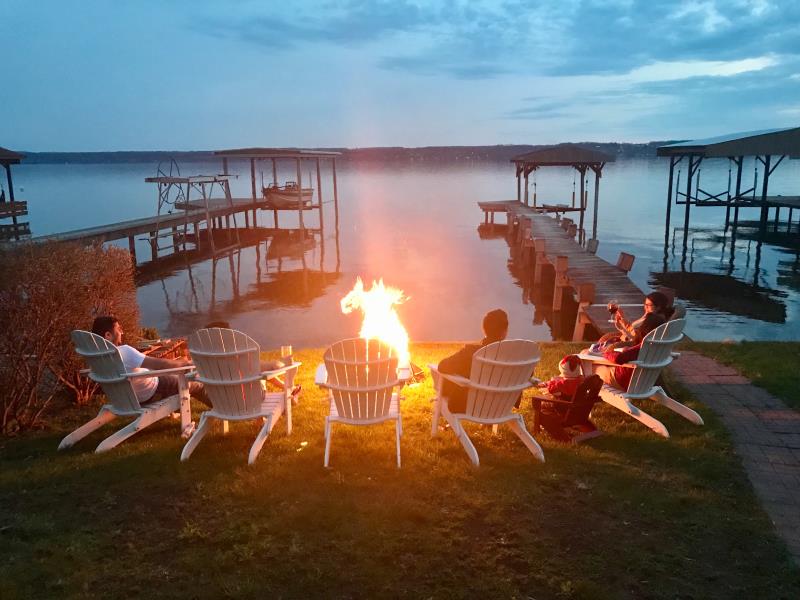 You rented a lakeside vacation home, enjoy it! The lake itself provides plenty of entertainment for days. Take a look at the description of the vacation rental you reserved, and you may find some additional perks for added entertainment through your stay.
Many of our vacation rentals come with non-motorized watercraft including kayaks, paddle boards, canoes, etc. There is no better way to social distance than by being on the water! Better yet, pack a fishing pole and make sure your NYS Fishing License is ready for catching dinner from the lake.
Games rooms and lawn games are another feature to add some fun to your stay. However, not all rentals provide these. If your family has a favorite game for some friendly competition, make sure to bring it from home.
There is no better way to end each day then to gather around a campfire as the sun sets behind the rolling hills. Most of our rentals provide fire pits, but double check. You'll also want to buy local wood on your way from either a roadside stand or grocery store. Remember that shopping list, don't forget the s'mores!
You can always relax in one of our rentals knowing we have the most dependable cleaning standards. We are confident in our services and even provide a housekeeping guarantee to ensure all of our guests feel safe and comfortable throughout their Finger Lakes vacation.