Thanksgiving is a time for family and appreciation, so why not bring your crew to the Finger Lakes this year? There are so many things to do in the region, so there are activities for everyone. Enjoy your holiday with a view this year, and celebrate Thanksgiving in the Finger Lakes, NY. It's the best place to make family memories, and we offer large, luxury vacation homes right on the water. Before the family reunites, plan your Finger Lakes itinerary ahead of time (save the dinner table arguments for political and football conversations, kidding!), and access our free Vacation Guide. It includes the best Finger Lakes attractions, entertainment, outdoor recreation, and restaurants in the region.


Celebrate Thanksgiving in Finger Lakes, NY
One of the most important parts of Thanksgiving is the meal! Spend all day bonding and cooking with the family in one of our beautiful, lakefront vacation rentals. Our properties include the best amenities, including a full kitchen, designed with your family in mind.
Our vacation rental kitchens are a dream come true for the chef in your family! They include islands, breakfast bars, stainless steel appliances, gorgeous countertops, dishwashers, outdoor kitchens, and propane grills!
Stock Up at Local Farmers Markets in the Finger Lakes
There are plenty of places to pick up fresh and local foods. Shop around numerous farmers markets in the Finger Lakes for a taste of our local favorites. We recommend you stop by the Ithaca Farmers Market, which opens in various locations throughout the week.
Another great farmers market is the Windmill Farm and Craft Market. This one is between Keuka Lake and Seneca Lake, and you may even find some cool collectibles.

Gather Your Ingredients at Finger Lakes Grocery Stores
Our Finger Lakes vacation rentals are in top-notch locations, so you're always close to the best attractions, as well as other necessities during your trip, including grocery stores. Some of the nearby grocery stores include:
Finger Lakes Restaurants Open on Thanksgiving
If you'd rather not deal with the hassle of cooking your Thanksgiving meal, some restaurants are open on holidays and offer Thanksgiving dinners. So, why not treat your family to a dinner at some of the best restaurants in the Finger Lakes region?
Perlo's is a fantastic Italian-American restaurant in Rochester. You can choose between a traditional turkey dinner with all of the trimmings, pasta, gnocchi, prime rib, or salmon fillet.
FLX Table in Geneva, NY, is a fantastic dining experience that offers a four-course Thanksgiving meal. You can have an intimate and interactive dinner party with about 14 people. Since there isn't a barrier between you and the kitchen, you can feel like you're a part of the culinary action!
See our complimentary Vacation Guide for more restaurant ideas!
Have a Feast With Finger Lakes Premier Properties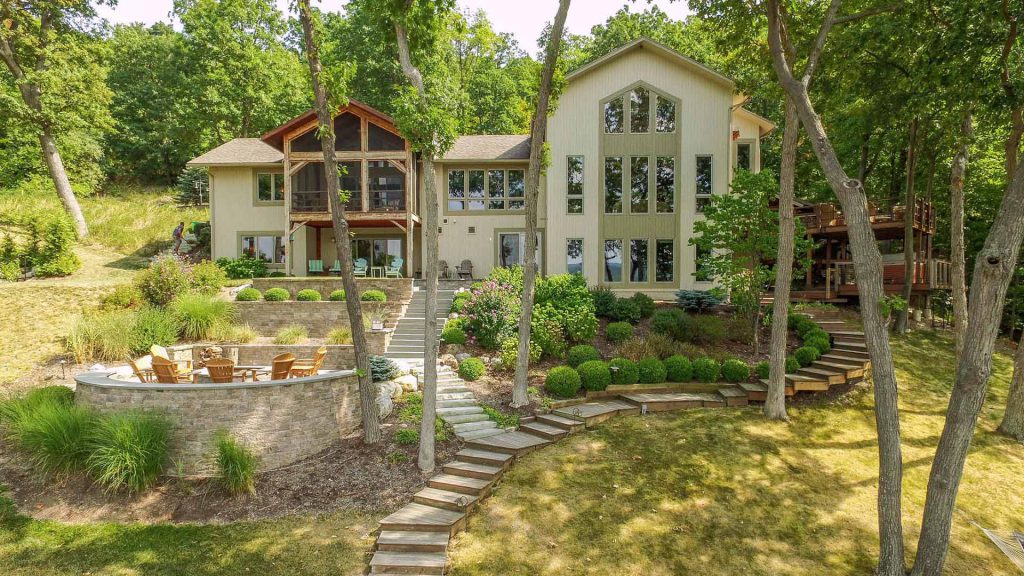 Finger Lakes Premier Properties in New York offers the best lakefront vacation rentals for your family this holiday season. Our family-sized rentals are perfect for reunions and have fantastic amenities for everyone to enjoy, including hot tubs, patios, game rooms, and docks with kayaks.Stay in The Grandview Lodge for the ultimate views of Canandaigua Lake. The stunning architectural designs span six acres of property. This six-bedroom dream home accommodates you and fourteen of your closest friends and family members. Gather everyone outside, relax by the fire pit, and surround yourself with peacefulness and tranquility. If this sounds like your dream vacation, check our availability and book your Thanksgiving getaway today!