If one thing is certain during these unprecedented times, it is that travel will look different going forward. We will be more conscious of space and human contact. Our choices of transportation, locations, and especially accommodations will have more inquisition in the planning stages of your next vacation. But yes, travel will happen.
While you are listing the needs and wants of your next getaway, a private home to host your next vacation may be key to creating the best trip yet. Here's why staying at one of our rentals gives you a premier vacation advantage.
No Contact Check-in
From the moment you pull out of your driveway to the time you arrive at your lakefront rental, you will not come in contact with any of our staff. There is no lobby, no desk to check-in at, simply drive to your private home to check in. Key less entry systems are on all of our rentals, providing you less stress, convenience, and a safe start to your vacation.
Cleanliness Standards
The elephant in all our minds is the cleanliness of the vacation rental prior to arrival. We continue to maintain the highest housekeeping standards so that you'll experience a sanitized, clean, and disinfected home to enjoy. We continue to use commercial grade disinfectant, and our housekeeping staff has increased their focus on "high touch" items like light switches, doorknobs, remotes, etc. For more information on our cleaning standards, click below.
Private Spaces Inside and Out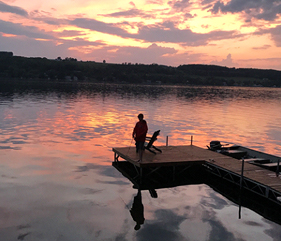 Travel with the peace of mind knowing you don't have to share a home with other guests or the owner of the rental like you would if you rent through VRBO/Airbnb. You're also eliminating the contact you would have in lobbies or common areas of a hotel. The entire home is for your full enjoyment and relaxation.
In addition to the social distancing advantage, there are economic benefits of staying in a vacation rental when it comes to dining. All of our vacation homes come will fully equipped kitchens. You'll eliminate the search for safe dining or take out and be able to cook every meal, snack, and baked dessert in the comfort of your own kitchen. If you plan ahead, you can even order all of your groceries online and pick them up curbside on your way to your rental.
Take a step outside of your rental to find your personal paradise. The only people you will be sharing the beach, porch, yard, outdoor kitchen with is the people in your group. No need to worry about crowded beaches, or your spot getting stolen from another vacationer. Some lakefront homes in our region are in close proximity to neighbors. Be sure to review the photos or ask our vacation planners if you're looking for a secluded home, we have plenty of these too!
Entertainment is Included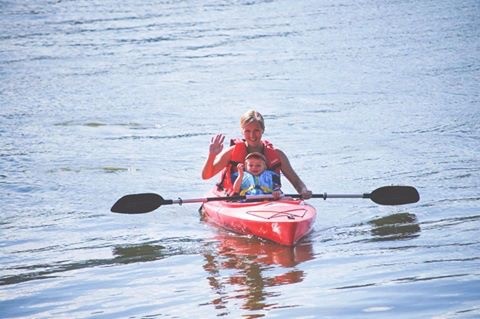 One of the best benefits of staying in a vacation rental is you have the space and amenities to keep you entertained for days! Below is a list of commonly found amenities to help you enjoy your time on vacation safely.
Game rooms
Kayaks, canoes, paddle boards
Fire pits
Hot tubs
Fishing
Swimming
Free WiFi (for those that continue to work or school from home)
Many of our amenities are search options on our site. If you need assistance of finding the perfect home to suit the needs of your group, contact our vacation planners at 888-414-5253.
For more information on how to safely experience the Finger Lakes region through the COVID-19 changes, click here.
Search our entire vacation rental inventory by clicking book now below. No matter which rental you choose you will always receive the premier vacation rental advantage.