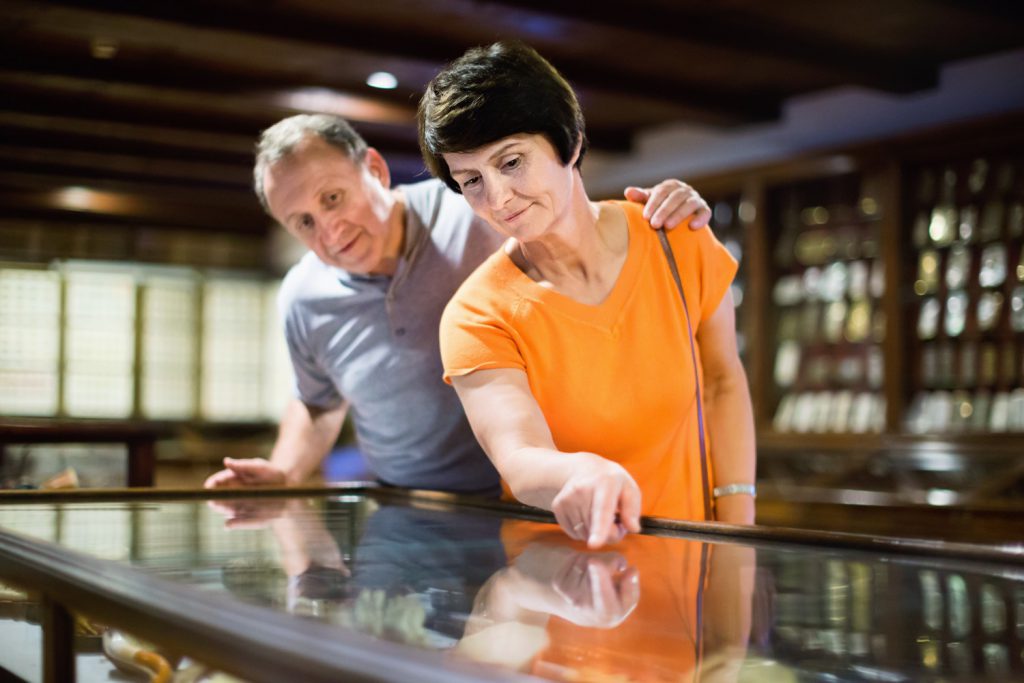 If you're looking for the best things to do in Seneca Falls, NY, you've come to the right place! Seneca Falls is known as the "Historic Gateway to the Finger Lakes," so you'll find an abundance of fascinating sites to visit. Seneca Falls is located right between Cayuga Lake and Seneca Lake. Its convenient location makes it close to so many activities around Finger Lakes. After you scope out Seneca Falls, venture out to the other lakes and use our complimentary Vacation Guide. It lists all the best places you need to experience during your vacation in the Finger Lakes region!



Seneca Falls–the birthplace of the Women's Rights Movement–offers several educational attractions perfect for the history buffs! After all, it's "the Historic Gateway to the Finger Lakes!" Visit the National Women's Hall of Fame or the Women's Rights National Historic Park to find artifacts, exhibits, and information about the fearless ladies who helped define our country!
Other Historic Sites in Seneca Falls
History buffs will love the Seneca Falls Heritage Area. You'll learn all about the local and regional history, including how significant the Cayuga-Seneca Canal was for the industry. The visitors center is located downtown and will take you through the stages of the Women's Rights Movement. Then, be sure to check out the Seneca Museum of Waterways and Industry. You'll see the water pumps from the canal that helped power several factories!
Speaking of the canal, you can hop on a boat at the Canal Harbor at Seneca Falls to see the waterway for yourself. Float down the river in a kayak or canoe, or enjoy a picnic by the water!
Montezuma National Wildlife Refuge in Seneca Falls
When you think of New York state, wildlife might not be the first thing that crosses your mind. New York is typically known for city life, but you'd be surprised to see our abundant wildlife habitats. Montezuma National Wildlife Refuge has an array of birds, mammals, reptiles, and amphibians. It serves as a resting, feeding, and nesting habitat for birds as they migrate. You can participate in annual hunts as long as you follow regulations and get a daily permit before heading out.
Visit Film Sites for "It's a Wonderful Life"
Do you love the Christmas classic, "It's a Wonderful Life?" It was filmed in Seneca Falls, and you can pretend you're in "Bedford Falls" by visiting some of the film locations! If you come in December, you can attend a holiday festival that's jam-packed with festive events, including getting autographed items from some of the movie's cast!

Test Your Luck at the Del Lago Resort and Casino
Ready to test your luck? Del Lago Resort and Casino in Waterloo has 2,000 slots and nearly 100 table games. If you're not the luckiest, you might want to go to the comedy shows and concerts, instead! Then, dance the night away on Fridays and Saturdays when the live DJs play!

Visit a Winery and Distillery in Seneca Falls
If you're looking for a fantastic wine tasting experience, head over to Montezuma Winery and Distillery. What began as a beekeeping hobby for the Martin family evolved into a full-blown business. Today, there's a winery and distillery! There, you'll taste honey-based wines. You can visit their 14,000-foot production facility and gift shop in Seneca Falls. They've earned numerous awards for their variety of wines. Make sure to try their cranberry bog wine as it's their most popular!
Discover History When You Stay with Finger Lakes Premier Properties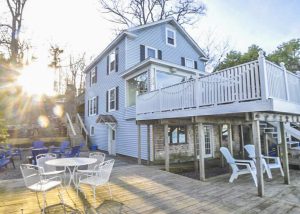 After exploring all the historic things to do in Seneca Falls, New York, take it easy and wind down in one of our luxurious vacation homes! Finger Lakes Premier Properties has beautiful homes spread out across seven of the 11 lakes! You're sure to find one close to the historic sites that interest you!

Wonderful Lake House Life is a gorgeous rental in Seneca Falls. This 3-bedroom dream house accommodates you and seven of your closest friends and family. Take a moment to admire the captivating lake view, go kayaking off the dock, or cast a fishing line! This property is close to the Cayuga Wine Trail and the Del Lago Resort and Casino so you're sure to have a great time! Check our availability and book your stay today!