Need a post-holiday season escape? Plan a trip to the Finger Lakes in January! During the colder months, the Finger Lakes region transforms into a winter wonderland. Some of the lakes freeze over, and snow blankets the ground, making it the perfect backdrop for a winter escape. Spend your days outdoors skiing, snowshoeing, or fishing, then return to your home with Finger Lakes Premier Properties to cozy up for the night. It's a great time to get deals on locally sourced wines, too!  
When you're ready to start planning your trip, download our free Finger Lakes Vacation Guide. This free resource is filled with information about what to do during your visit to the Finger Lakes region during any time of year!


Top 3 Things to Do in the Finger Lakes in January
January is the perfect time of year to plan a quiet escape to the Finger Lakes. During this month, there are fewer crowds, which is perfect for anyone looking to unwind after the stress of the holiday season. Below are a few reasons why we think January is one of the best times to visit the Finger Lakes!
1. Shop the Bargain Bash 
Bargain Bash is one of our favorite Finger Lakes winter activities. This annual shopping event takes place for more than a week each January. During that time, local wineries run huge sales on last year's wine to make room for the new harvest. Luckily, wine only gets better with age! Be sure to swing by participating wineries to snag a bottle (or several!) of your favorite blends.
Learn more about January events in the Finger Lakes to see what's happening during your trip!
2. Ski, Snowshoe, or Fish 
No winter vacation in the Finger Lakes would be complete without an outdoor adventure. From cross-country skiing to snowshoeing to hiking to ice fishing, there's no shortage of things to do outdoors. Just be sure to pack layers, as the temperatures can get as low as 16°F! Here are our favorite places to go for each outdoor winter activity:
3. Cozy Up in a Rental with Finger Lakes Premier Properties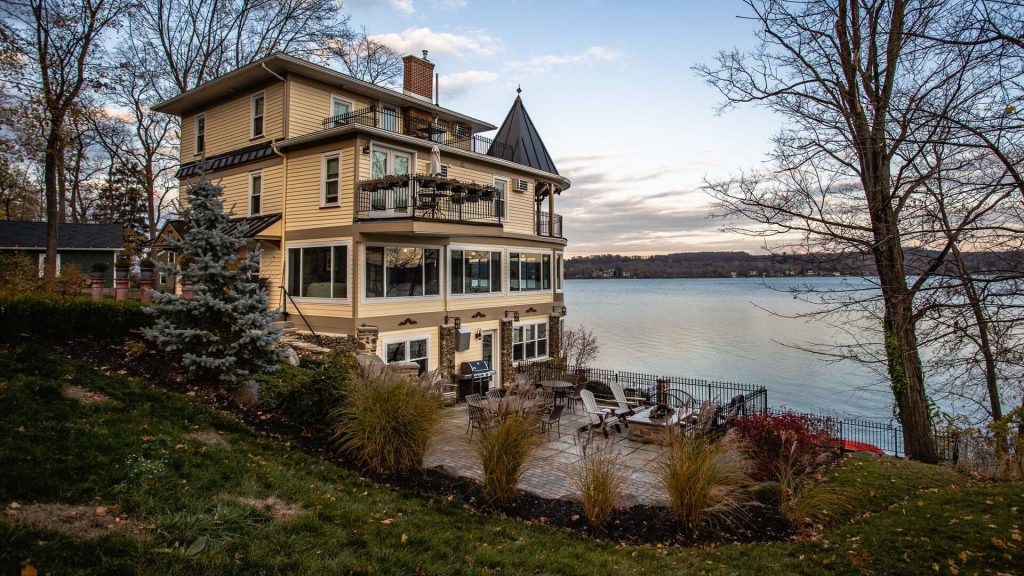 Make one of our rentals your homestead during your January trip to the Finger Lakes. We offer a diverse selection of rentals across the Finger Lakes region, so you can find a home in the right location that suits your needs. You can get the best available rates on our Finger Lakes rental homes when you visit during the off-season!
Browse a full inventory of our rentals to plan your trip to the Finger Lakes in January!