Do you have a hankering to get away for a week? We know the feeling! Canandaigua Lake is the perfect place for a vacation, no matter the time of year. There are endless year-round attractions, from skiing in the winter to hiking in the summer. Check out some of our favorite things to do around Canandaigua Lake and find out which rental home is right for you!



Some Great Things to Do Around Canandaigua Lake

Bristol Mountain Ski Resort

Located at the northernmost tip of Canandaigua Lake, Bristol Mountain Ski Resort is one of the best attractions for year-round fun. In the winter, you can enjoy seemingly endless skiing and snowboarding opportunities at the park. Take a leisurely stroll through the Bristol Mountain Nordic Center or compete with the best at the Morning Star Race Park. In the summer, you can visit Bristol Mountain Aerial Adventure and enjoy an exciting zip line canopy tour. The Aerial Adventure Park is another option, with seven courses that include zip lines, tightrope walks, rope ladders, and bridges. If you're traveling with little ones, head to the Kids Adventure Park. This is perfect for kids aged four to seven.

Roseland Waterpark

From the water to the land! Roseland Waterpark is a sister company to Bristol Mountain, which makes it easy to buy combo passes that allow you to visit each park. Roseland stretches over 56 acres with nine unique rides or games, so everyone in your party will find something to do. From slides with twists and turns to lazy rivers, there's a ride for everyone's tempo. If you're planning a special occasion, head to Roseland Wake Park next door. It's the first and only cable wake park in the Northeastern United State. They offer private lessons as well as public clinics that are great for all ages.

Sonnenberg Gardens and Mansion State Historic Park

Sonnenberg Gardens and Mansion State Historic Park is an awesome addition to any itinerary. This attraction consists of The Sonnenberg Mansion, which was built between 1885 and 1887 and has been meticulously maintained since. There's also the nine formal gardens that visitors can tour. From the first of May until the last day of October, the park is open seven days a week from 9:30 a.m. to 4:30 p.m. Start your trip with a guided tour of the estate, which is available from Memorial Day until the end of September. You can also enjoy a self-guided tour of the grounds using your smartphone.

Book Your Stay on Canandaigua Lake

Your Finger Lakes getaway awaits! The first step to enjoying the best things to do around Canandaigua Lake is to book a rental home with Finger Lakes Premier Properties. We have an outstanding selection of houses surrounding seven of the 11 lakes, including Canandaigua Lake.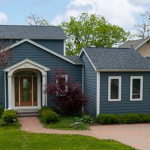 Consider choosing Chosen Place to stay in during your next getaway. This six-bedroom, four-bathroom lakeside property offers gorgeous views of the lake and the Bristol Hills. It's recently renovated and features a hot tub, fireplaces, and a 75-foot dock as well as a large lakeside deck.

Browse the rest of our accommodations and book today! We look forward to having you.