Although many people think of skyscrapers and fast-paced living when thinking about New York state, the Finger Lakes region of New York is quite the opposite! From wine trails to hiking trails, upstate New York is the best place to breathe fresh air. Read on to learn all about the best Finger Lakes outdoor recreation to add to your lake-cation itinerary! 
For more fun things to do during your stay, check out our free Vacation Guide. You'll find an extensive list of the best things to do in the area from a local's point of view. Indulge in fabulous restaurants, stimulating outdoor activities, and incredible shopping. See for yourself! 
Finger Lakes Outdoor Recreation Activities That Are a Must
Finger Lakes State Parks
Hiking Trail and Waterfalls
There are many incredible New York state parks to hike, bike, swim, or fish across the lakes. Our favorites include the beautiful Taughannock Falls State Park, Watkins Glen State Park, Robert H. Treman State Park, and Buttermilk Falls State Park. 
As you can probably tell from those names, they all offer stunning waterfall views and adventurous hiking trails and biking trails that lead to them. As you trek through the trails, you'll experience the most rugged beauty and scenery as you pass by multiple gorges, waterfalls, and rocky bluffs overlooking the lakes. 
Finger Lakes Wine Trails
Finger Lakes wine country is a must as you explore the Finger Lakes region of NY. The wine trails offer some unique Finger Lakes attractions, like the Cayuga Lake Wine Trail, the country's first organized and longest-running wine trail. At the same time, the Seneca Lake Wine Trail is the largest wine trail with 35 wineries, a distillery, two cider producers, two breweries, and a meadery! 
For more Finger Lakes wine trail fun, you may also enjoy Keuka Lake Wine Trail or Canandaigua Lake Wine Trail. They are known for their gorgeous vineyards and exciting wine tasting rooms, pairings, and tours! 
Finger Lakes Winter Sports
As Elsa says, "the cold never bothered me anyway!" If you love frolicking in the snow, you must plan a winter vacation in the Finger Lakes! There are various unique outdoor activities in the snow or on the ice, like downhill or cross-country skiing, sledding, or ice fishing on the lakes! 
We recommend checking out the slopes at Bristol Mountain Ski Resort for an excellent ski or snowboarding experience in Upstate New York! You can stay in a vacation rental property just minutes away from the slopes when you pick a rental like South Bristol Sanctuary or Sunny Slope on Canandaigua Lake!
Stay Near the Best Finger Lakes Outdoor Recreation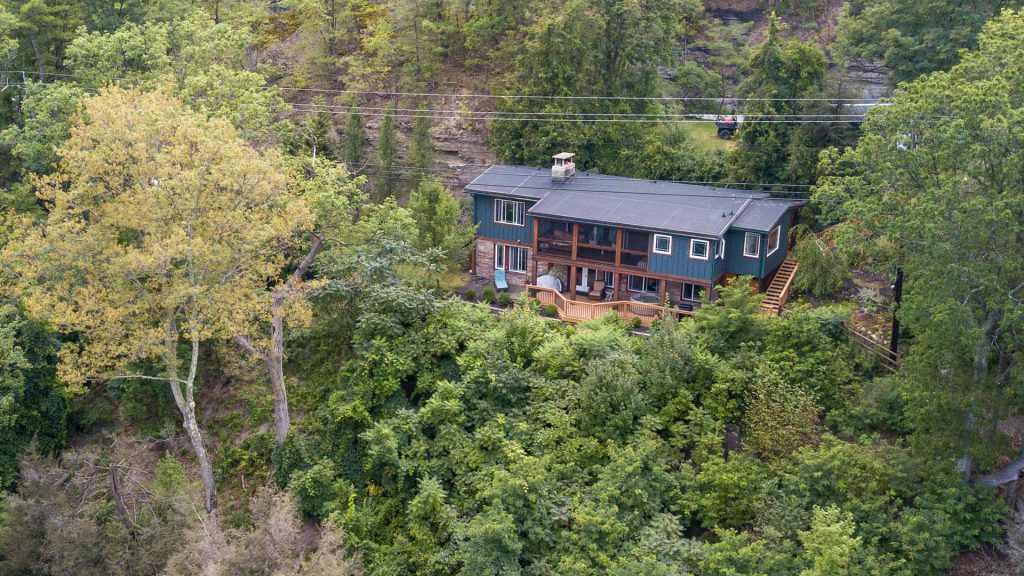 Choose the best Finger Lakes vacation rental that's most convenient for you and your crew. We offer rentals on several of the lakes! To maximize the outdoor fun on your lake-cation, book a lakefront home with a private dock. Use your dock to launch complimentary watercraft like kayaks and canoes for an adventure on the water!
Check our availability and book your dream vacation outdoors today!