New York City is a fantastic city that everyone should experience at least once, but sometimes you just need to get away from the hustle and bustle of the city. We recommend a road trip from NYC to Finger Lakes! The Finger Lakes region is not too far away from NYC, but it's just far enough to where you can venture out to see new places and try new things!
Before you hit the road, make sure to request access to our free Vacation Guide. This handy tool is perfect for planning your Finger Lakes vacation because it includes all of the best attractions in the area.


Make the Journey From NYC to Finger Lakes
Experience Another Side of New York
They may not be far from each other, but the two parts of New York are almost like two opposite places! Each area has its own unique characteristics. NYC is an iconic American city with flashy lights and nonstop action. The Finger Lakes is a lush area of towering trees, lake views, and adventures galore!
The region is about a five-hour road trip away, depending on the time of day. Finger Lakes is a peaceful getaway with amazing outdoor recreation and bonding experiences waiting to happen. Make incredible family memories when you venture outdoors to the Finger Lakes of New York!
Once You've Reached Your Destination
Places to See and Things to Do in the Finger Lakes
Bike Trails in the Finger Lakes
Once you've arrived in the Finger Lakes, you'll come across the best outdoor recreation on the stunning lakes. If you're eager to feel the wind in your hair as luscious greenery (or fall foliage!) surround you, try out some of the Finger Lakes bike trails! There are many to choose from, and they have incredible lake views!
Wineries in the Finger Lakes
Even if you aren't the outdoorsy type, there are plenty of other things to do around the lakes. The region has a fantastic wine scene! Some may even say Finger Lakes wine country is better than California's! But, you can be the judge of that once you get here! Wine lovers from all over love the wineries along the wine trails! Travel the Keuka Lake Wine Trail, Cayuga Lake Wine Trail or the Seneca Lake Wine Trail for the ultimate wine lovers' getaway! 
Plan a Winter Getaway to the Finger Lakes
One of the best reasons to take a Finger Lakes winter getaway from NYC for the family is because of all the great events that take place leading up to the holiday season. Every November, the Candanaigua Christkindl Market sets up shop on the lawn of the Granger Homestead Carriage Museum. This Germany-inspired shopping experience gets everyone in the holiday spirit with raffle prizes, unique artisan venders, food tents, and holiday music.
Head into downtown Ithaca to experience the 11-day Winter Light Festival with stunning light displays, a silent disco for the whole family, and a visit from Santa Claus himself. And, don't forget to stop by the Watkins Glen Village Christmas with crafts, carolers, and holiday shopping opportunities.
Sports wise there is plenty of snowboarding, downhill and nordic skiing, snowtubing, ice fishing, snowmobiling, ice skating, and snowshoeing all around the Finger Lakes.
Enjoy Peace and Quiet in a Finger Lakes Premier Properties Vacation Rental
When it's time to hop out of the car and stretch your legs after your road trip, settle into your Finger Lakes Premier Properties vacation rental. Our luxury vacation homes are the perfect place to rest after a day of Finger Lakes activities. All of our homes are on or near one of the lakes, so adventure is always just steps away!
Relax in our Timbercrest vacation property on Canandaigua Lake. This gorgeous lake home features a stunning, spiral staircase that surrounds the cozy, stone fireplace. The master loft is the perfect place to unwind because it includes a peaceful library and sitting area. Bring the whole family because this rental accommodates 12 people!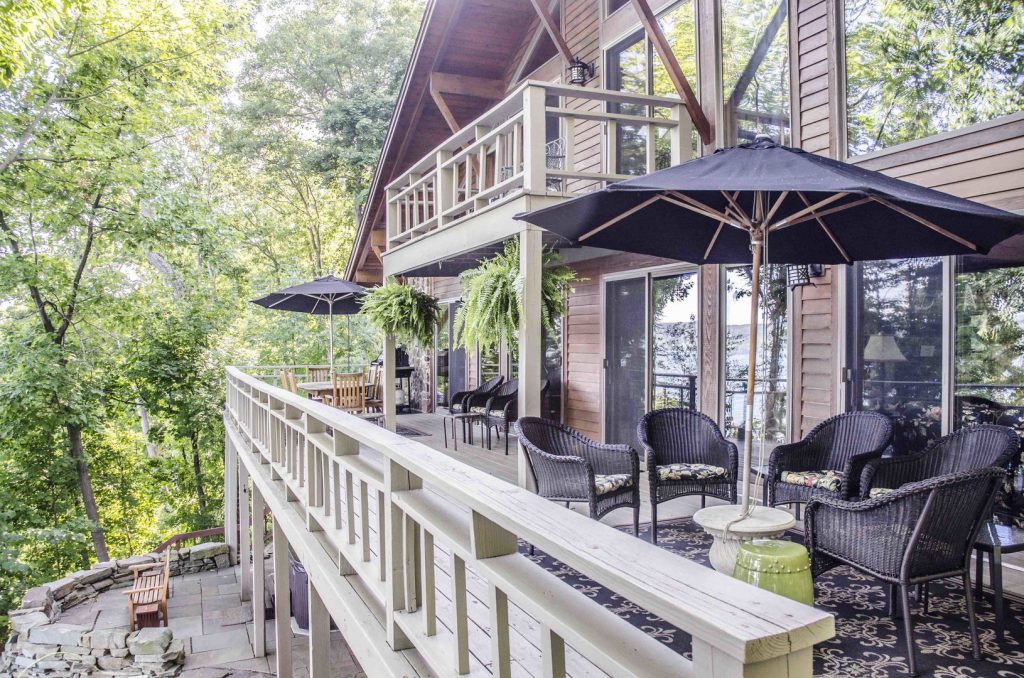 Your serene, outdoor retreat awaits in the Finger Lakes. Check our availability and book your getaway today.