If you're planning an adventurous vacation in the Finger Lakes of New York, you have to get your hands on the best food around! Besides going on fun, outdoor excursions, we believe in taking your taste buds on an adventure as well.
When planning your vacation, food is one of the most important things to consider. Local foods let you in on the culture of the area you're visiting. Below, we'll reveal some of the best Seneca Lake restaurants you need to experience.
If you're looking for more things to do around all of the Finger Lakes, make sure to access our Finger Lakes Vacation Guide. It's free, and it includes incredible restaurants, attractions, and entertainment in the Finger Lakes region.



For Sunday Brunch by Seneca Lake
Stonecat Cafe
For brunch near Seneca Lake, you have to try Stonecat Cafe in Hector, NY. Enjoy fantastic live music every Sunday when you attend the Stonecat Cafe Jazz Brunch! It lasts from 10:30 in the morning until 3:00 in the afternoon. You can try delicious Finger Lakes cuisine, made from local ingredients. Don't forget the cafe closes on Tuesdays in the fall.
For Dinner by Seneca Lake
Ports Cafe
One of the best Seneca Lake restaurants to dine for dinner is Ports Cafe on State Route 14 in Geneva. Ports has wines, spirits, and beers to go with delicious entrees. Come during their happy hours on Tuesdays through Fridays from 4-6 p.m.
For a romantic evening with your sweetheart, dine at Ports on one of their date nights! But, if you plan to bring the whole family, attend one of their farm table feasts! You can bring at least eight people, and talented chefs will whip up a three-course meal for you!
Wine lovers will love their uncorked/untapped dinners. Come in the spring and choose from an elegant selection of wines from FLX wineries. Don't forget to make a reservation for this delectable dinner!
For All-American Food by Seneca Lake
FLX Wienery
New York is known for being an icon for America, but what happens when you dig deeper into the state? You find FLX Wienery. You read that correctly. Wienery, not winery. The restaurant is in Dundee, near Watkins Glen and Geneva. They offer a wide range of American favorites from house-made brats to hand-ground burgers.
Their locally sourced menu also includes gluten-free and vegetarian options. Looking for a little buzz? Spiked milkshakes are the move. You can also choose from a unique beer and wine list. FLX Wienery has it all, but, if you'd like to go on a tour exclusively for wine tasting, head to the Seneca Lake Wine Trail or Cayuga Lake Wine Trail.
Relax in a Finger Lakes Premier Properties Vacation Rental
There's nothing better than a good sleep after a big meal. After checking out Seneca Lake's best nearby restaurants, return to a Finger Lakes Premier Properties vacation rental. Our luxury accommodations are the perfect getaway for a family vacation on the lake.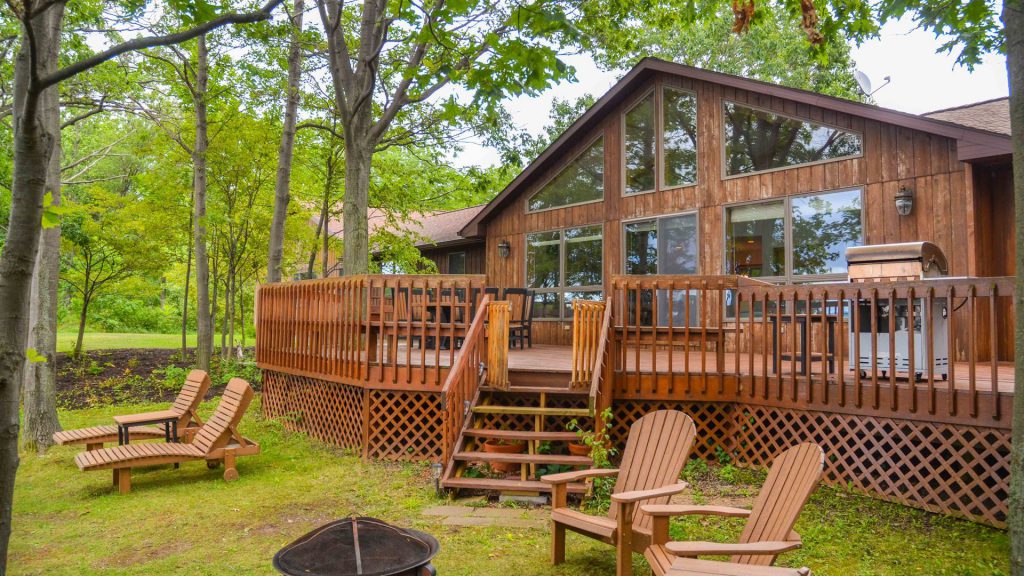 Stay at the Seneca Lake Effect vacation property. This six-bedroom dream home is in the heart of the Seneca Lake Wine Trail. Seneca Lake Effect is a ranch style home on 4,000 square feet of peaceful land by the water. Your dream vacation awaits in the Finger Lakes. Check our availability and book your stay today!